TERRITORIAL MUSEUM
As well as its headquarters, the Museum also has several local Branches, created in the various villages in the valley by restoring buildings of ethnographic and cultural interest: the Venetian-type Sawmill in Penia and the Mill in Pera.
There are also another two new branches, recently created with the intent of gaining deeper knowledge of single subjects and didactically enhancing the value of particularly interesting ethnographic collections: the Cheese-making and the Silviculture in San Giovanni di Fassa - Sèn Jan and the Marksmen's Lodge in Campitello.
On the occasion of the first hundred years since the outbreak of the First World War, an exhibition-event was set up at the Navalge Theatre in Moena and is entitled 1914-1918 "La Gran Vera". The Great War: Galicia, the Dolomites, the result of a vast network of collaboration between cultural and voluntary authorities, institutions and associations.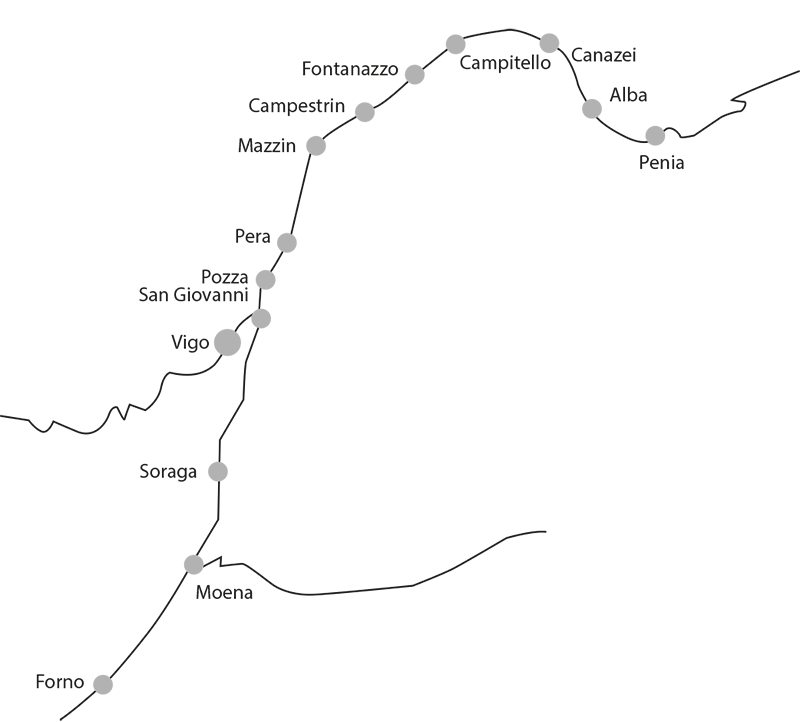 Istituto Culturale Ladino "Majon di Fascegn" Museo Ladin de Fascia
The sawmill
The mill
The dairy
La Silvicoltura
The Great War
The Marksmen's lodge
Booklet - The territorial branches